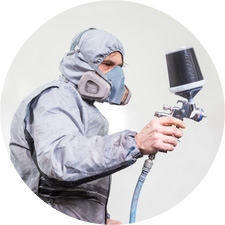 NTL provides high-quality industrial painting solutions.
The NTL facility in Erie, PA is uniquely designed for heavy equipment painting. At this facility we have painted railroad train cars, tractors, trailers, engines, wind turbines, and more. Our industrial-sized forklift can pick up and move equipment weighing up to 65,000 pounds. Whether your need just a primer coat, a finished coat, or both – our commercial painting services are affordable and of the highest quality.

Here is a small collection of recent painting projects we have completed for customers:


Ready to paint? Call 814.806.2000 or contact us today.