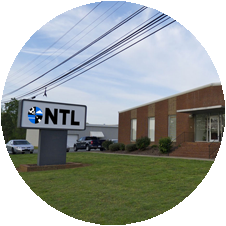 Southeast Warehousing & Distribution.
Located in the heart of the Atlantic Southeast United States, the NTL Lexington, NC Warehouse is the perfect hub for businesses throughout the region. The warehouse facility is perfectly situated 16 miles southwest of High Point and 53 miles northeast of Charlotte, with easy highway access to other cities around the region, including Greensboro and Winston-Salem.
30,000 square feet of storage space
Secured facility with monitored cameras and alarms
Three (3) docks for loading and unloading
12-trailer shipping platform
Forklifts with 3K-4K pound heavy-lift capability
Dedicated warehousing and distribution specialists
Inventory control and warehouse management system (WMS)
Heavy-lift and big cargo expertise
NTL available for all your transportation needs
Businesses interested in additional information regarding NTL warehousing solutions can contact us via email at solutions@nationaltruckload.net.
NTL – Lexington Warehouse
664 Old Hargrave Road, Suite B
Lexington, NC 27295
Phone: 1.336.956.0300
Fax: 1.336.956.0319