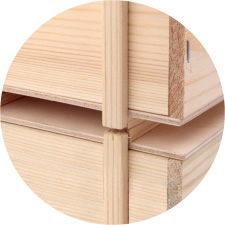 Looking for affordable crating customized to your needs?
NTL provides a wide variety of custom designed wood crates and boxes built at our Erie, PA facility. We can help you with the design of your container, construction of your container, and arrange for the shipping and insurance of your item. With our expertise you will get the very finest product that you can find anywhere; and all of this at an affordable price.
Custom crating & packaging
We build to order
Wood boxes, crates and pallets
High-quality lumber and materials
Affordable prices
Ready to crate? Call 814.806.2000 or contact us today.