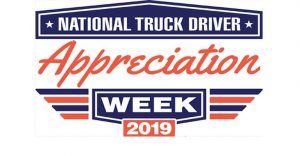 September 8-14th, 2019 is National Truck Driver Appreciation Week (NTDAW). This year, National Truckload (NTL) and Logistics Plus would like to thank the 3.5 million professional truck drivers that are delivering for America. As one of the most demanding and important jobs in America, truck drivers are responsible for delivering our goods safely, securely, and on time, while keeping our highways safe. We ask that you join us this week to celebrate and honor our truck drivers for all of their hard work and dedication.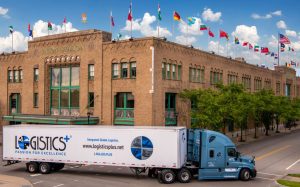 TRUCKING INDUSTRY FACTS AND FIGURES:
In 2017, the American trucking industry generated just over $700 billion.
Approximately 5.8% of all full-time jobs in America are related to trucking.
Walmart alone employs more than 8,600 truck drivers.
In 2017, trucks moved 10.8 billion tons of freight.
Most grocery stores would run out of food in three days if long-haul truck drivers stopped driving.
There is currently an estimated shortage of 48,000 truck drivers in the U.S.
The average professional long-haul trucker drives more than 100,000 miles per year.
Emissions from current on-road diesel trucks have been cut by more than half over the past decade.
To learn more about National Truck Driver Appreciation Week, visit the America Trucking Association (ATA) website here: www.trucking.org/Appreciation_Week